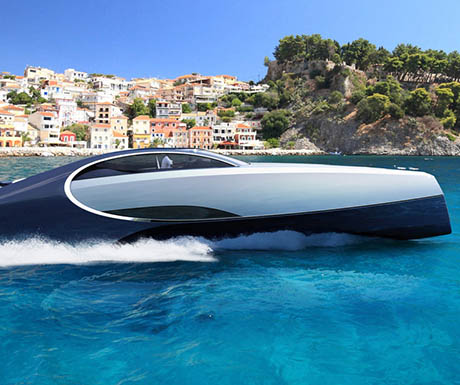 Bugatti have collaborated with Palmer Johnson, the expert yacht designers and builders, to create a truly unique superyacht. The Bugatti Niniette 66 will be a limited edition, powerful, extremely innovative superyacht, which marries the design philosophy of Palmer Johnson and Bugatti.
Order your matching supercar and superyacht
It's great news for those of you who already own a Bugatti Chiron supercar, as now you can order your matching superyacht. Although you do need to hurry up, as there will only be 66 in total due to be delivered to clients in March 2018. The price has not been revealed as yet.
Over a century's history of Bugatti specific DNA
The Bugatti Niniette successfully carries over a century's history of Bugatti specific DNA into its design. Its C-shaped profile is instantly recognisable, as is its centre-line architecture. The superyacht also sports the Bugatti Signature line, symmetry, duotone…
Categories: Uncategorized