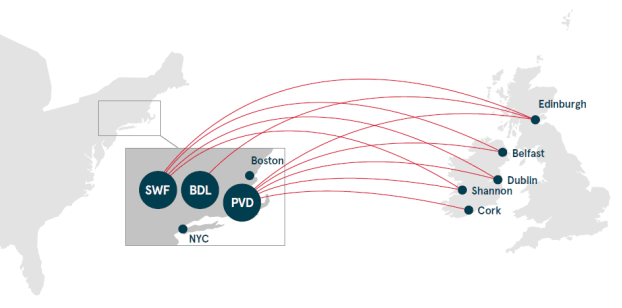 Don't miss out! Join the thousands of people who subscribe to our once-daily email with all the best travel news. Some links on this page may pay me a commission – as always, thanks for your support if you use them
It might be hard to believe, but it's true! A few days ago, Norwegian announced that lot's of East Coast to Europe routes would be on sale. And as of 8pm EST today, many of those fares are still around! You can book these flights directly with Norwegian on their website.
What's the sale
As you can see, there are a bunch of routes from secondary US airports (SWF for New York City, PVD for Boston) to Europe. They also fly to Bergen, Norway (BGO), not shown on this map. Here are some examples I found quickly through Norwegian's website:
I'm sure you can find even more deals by searching around on Norwegian's website!
Other…
Categories: Uncategorized