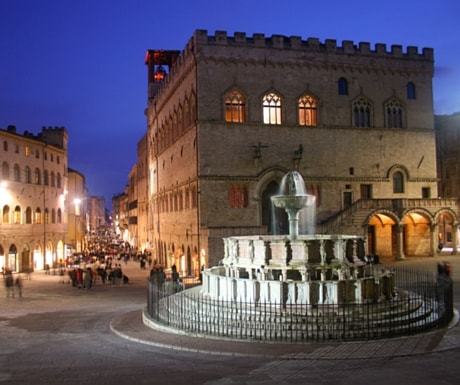 Located in the central Italian region of Umbria, the small city of Perugia remains somewhat under the radar for many international travelers to Italy. We frequently send Italy Beyond the Obvious travelers to Perugia for history and culture, and because its a perfect city to explore on foot. Spend a day or so in Perugia and connect with the local culture using our top 5 recommendations.
Start in the main square
Piazza IV Novembre (4th November) is considered to be one of Italy's prettiest squares. Admire the Fontana Maggiore, the large fountain in the center of the square, built in the 13th century. The fountain was designed to receive water from the local aqueduct and is also an important work of art, made of pink and white stone, covered in important carvings, and topped with a bronze fountain.
Perugia's Cathedral of San Lorenzo faces the square, and while both the main facade and side outer wall remain…
Categories: Uncategorized