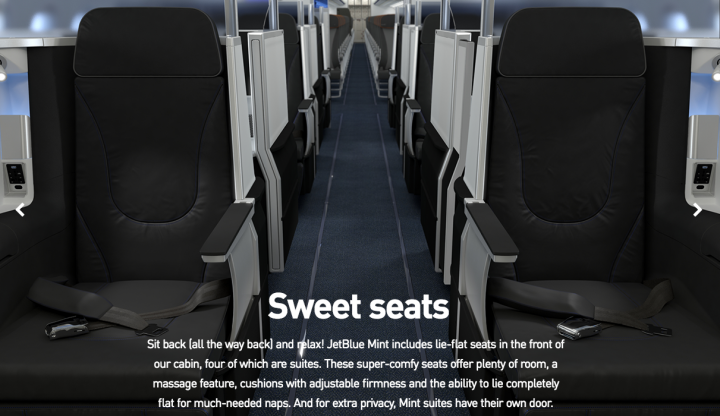 Don't miss out! Join the thousands of people who subscribe to our once-daily email with all the best travel news. Some links on this page may pay me a commission – as always, thanks for your support if you use them
Last week JetBlue announced two new MINT routes from Boston and expansion of existing MINT services, adding to its MINT service expansion announced in April.  With the latest announcement, JetBlue will be operating more than 80 MINT flights each day on over 20 routes!
New MINT services from Boston to Las Vegas
The new non-stop services will make JetBlue the only carrier with lie-flat seats between Boston and the Sin City.  This complements JetBlue's previously-announced new MINT service between New York City and the Sin City which will be launched this November. The new service will operate twice daily starting January 4, 2018. Seats are already on sale.
Want to be on the inauguration flight out of Las Vegas?  It would cost you $599 and there are only…
Categories: Uncategorized