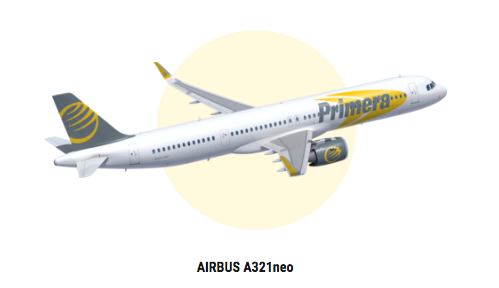 Don't miss out! Join the thousands of people who subscribe to our once-daily email with all the best travel news. Some links on this page may pay me a commission – as always, thanks for your support if you use them
In case you missed it, earlier this week, Primera Air announced their initial transatlantic services, connecting locations in Europe to the United States. I'll forgive you if you've never heard of Primera, because I hadn't either. Let's dive into the nitty-gritty, and see where you'll be flying off to!
New Routes
Starting in April of 2018, Primera will connect Birmingham (BHX), London (STN), and Paris (CDG) to Boston and New York City (via EWR).
According to Primera:
[Primera] will not only operate transatlantic flights but link the main airports of major cities such as Paris, London, Birmingham, New York and Boston. Primera Air will commence daily flights to New York and 4 weekly flights to Boston from the three European cities with a fleet of…
Categories: Uncategorized