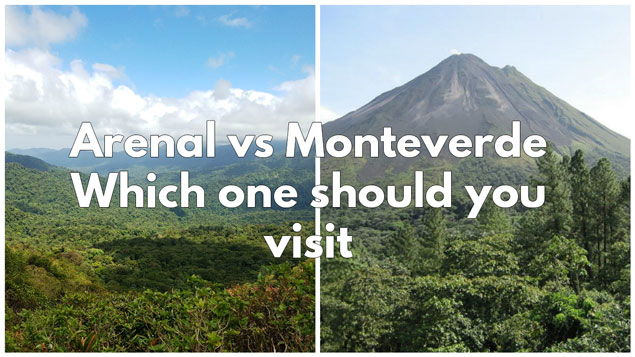 Arenal and Monteverde are two of the most popular destinations in Costa Rica but visitors are often confused as to which one to visit as they both seem similar and are close to one another. And if you're short on time, you're probably thinking you can only choose one of the two so this is a question we get often: Should I visit Monteverde or Arenal? Neither? Both? Is Monteverde worth it?

In this post, I'll break it all down for you and compare the two destinations as they are quite different. I'll explain the differences between the two, a estimated budget, top things to do and other details to help you decide which one to visit. It's impossible to say one is better than the other since they are very different but you will be able to decide which one fits your itinerary in this article.
Click the section to skip to it.
There are affiliate links in this post
Monteverde or Arenal? A Detailed Look
Location of Monteverde and Arenal
Monteverde
Categories: Mytanfeet