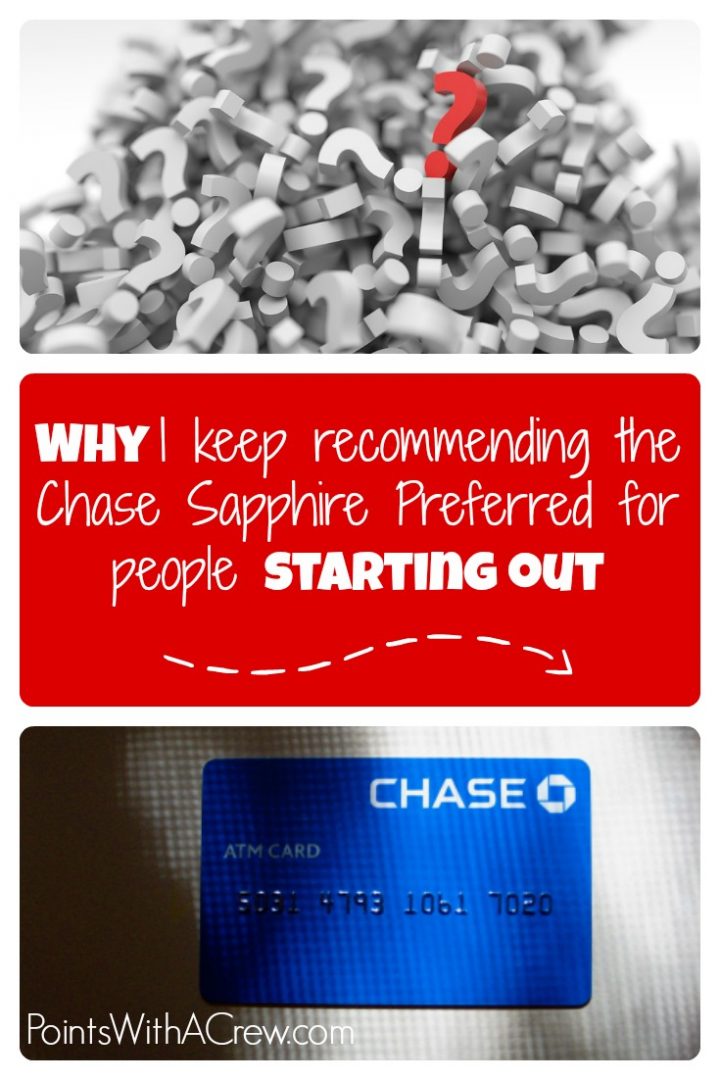 Don't miss out! Join the thousands of people who subscribe to our once-daily email with all the best travel news. Some links on this page may pay me a commission – as always, thanks for your support if you use them
The Chase Sapphire Preferred card gets a bit of a bad rap in the miles and points community.  I get the sense that it's widely panned by some, because it's very (VERY) widely mentioned by many travel bloggers.  It gets to the point where sometimes it feels like every post by some folks, no matter what the question or topic, ends up with the answer being APPLY FOR THE CHASE SAPPHIRE PREFERRED CARD!

It's a topic already satirically explored by the amazing Barclay Hawaiian Airlines World Elite MasterCard advice column a few years ago.
Getting the Chase Sapphire Preferred card as a first card
Amongst my family and friends, I am known as the "credit card guy".  I suspect if you're reading this blog, that probably applies to many of you as well.    It…
Categories: Uncategorized