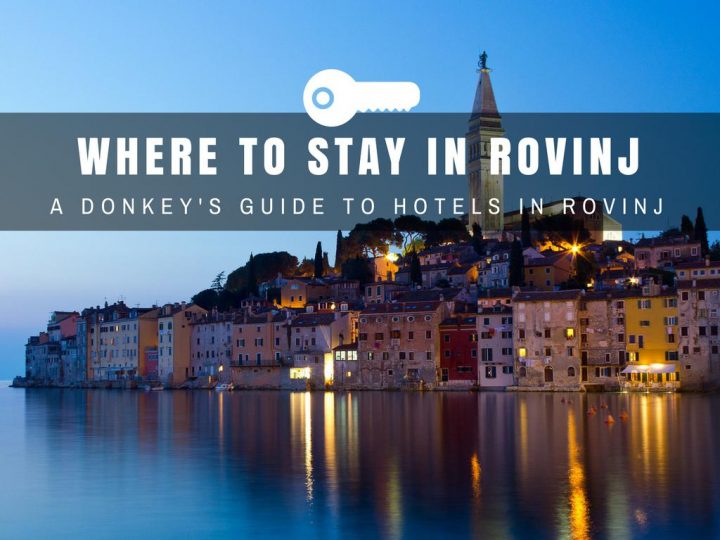 What You'll Find On This Page
If you've seen postcards or advertisements of the north-western region of Croatia, then the chances are you've seen pictures of Rovinj. It's the idyllic Istrian city with a tall bell tower standing over the seaside city like a knight in shining armor.
If your travel to Croatia includes a stop in Rovinj, find some of the best accommodation in the city, no matter what your budget, with this guide.
Accommodation in Rovinj is divided into several options, all with varying price points – there is something to suit cheap travel, luxury travelers and those traveling with kids. Start your holidays in Rovinj right.
Island Hotel Katarina
Location – Katarina Island
This hotel is located on its own island, with which it shares its name. This is a three-star hotel, which offers a high quality stay for less cash, and a truly relaxing holiday. The hotel is set amongst gardens which are lush and green, with…
Categories: Chasing the Donkey