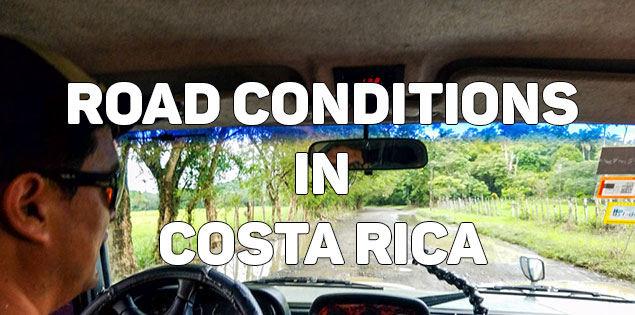 Renting a car is the best way to explore Costa Rica and get around. You have the flexibility, freedom and convenience of a car and you can go wherever you want! However, if you're renting a car in Costa Rica, then you have to research beforehand how the road conditions in Costa Rica are because roads here aren't known for being in great shape.
It's hard to find thorough up to date information about certain destinations and routes so I created this handy guide detailing what the road conditions in Costa Rica are like. Find out if you need a 4×4, what the routes are like from both international airports SJO and LIR and more tips!
Planning on renting a car? Get our car rental discount!
Click here to get your car rental discount
Click to skip to the section.
Arenal
The roads around Arenal are in good condition. There are a few unpaved roads, such as the one to the national park and to some of the hotels located out in the hills but they are not that bad, just gravel.
Categories: Mytanfeet