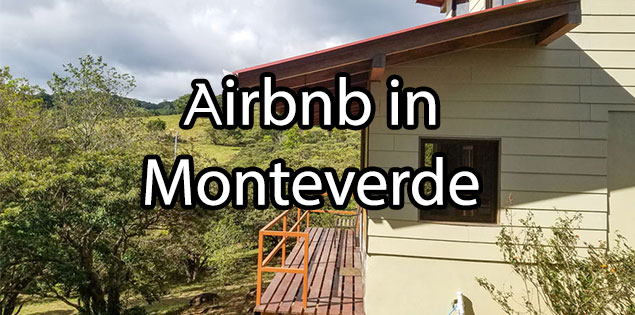 Yeison and I have started Airbnb'ing our way around Costa Rica and it's been a delightful experience. It's the first thing we use when we need to book accommodation now instead of hotels! Our experiences with Airbnbs in Costa Rica have been that great.
For our Monteverde trip, we used Airbnb instead of hotels, even though one of our favorite hotels in Costa Rica is in Monteverde (but it is more expensive at $150 a night). Since we wanted to stay somewhere outside of town and meet locals, Airbnb was the way to go for us.
And boy, did we luck out with the Monteverde Airbnbs we chose ! It was the reason why our trip to Monteverde was so amazing, no joke. So if you're looking for an Airbnb in Monteverde to give you a rich local experience, these 2 are excellent. They are perfect for couples like us who don't want to be in town, have a car and want a unique experience.
Airbnb 1: Las Marias
Our Hosts
We spent a long time finding an Airbnb in Monteverde because our first three…
Categories: Uncategorized
Comments