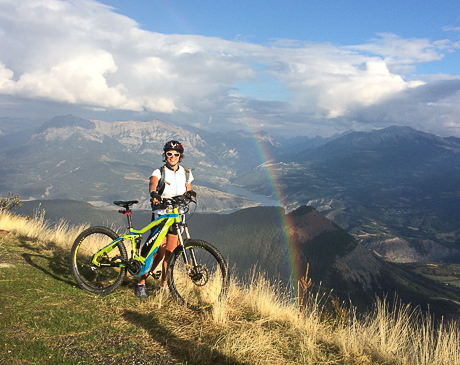 Today, mobility is probably the fastest changing aspect in our lives – and not only thanks to car sharing apps or the imminent self-drive car. The latest craze in the Alps is the electric bike, or e-bike. For those not in the know there are still some misconceptions surrounding the e-bike; you may still associate e-bikes with the seriously inefficient dynamo powering pedals of the 80s, you may think e-bikes are cheating or you may think they are just for retired people… if so you are wrong on all counts.
Everywhere in the Alps now you see them… people of all ages and fitnesses riding fast on their bicycles in a surprisingly effortless way, or even zooming their way uphill between traffic. Are they superheroes in disguise? No, just e-bike users!
Go further see more: how e-xciting!
 Today, the joy of cycling in the Alps is within (way) easier reach for everybody. Thanks to the growing availability of this…
Categories: Uncategorized