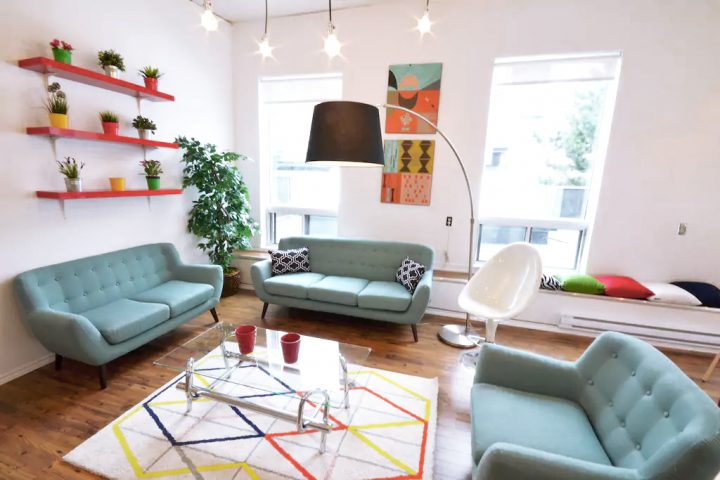 Montreal has a great deal of beautiful and atmospheric hotels, that much is true. But where should you stay if you're after a more local, less cookie-cutter kind of experience? Holiday apartments are a great way to save money on accommodation and to experience cities like a native – this curated, handpicked selection of dreamy Airbnbs in Montreal will help you do just that.
* All images courtesy of Airbnb
** All prices in $CAD
Sign up to Airbnb with this link and get a $30 credit towards your first stay!
Airbnbs in Old Montreal
Enjoy the unbeatable location in the heart of Montreal's old town in this private loft, whose most notorious feature is without a doubt the 12-foot high ceilings. Also worth noting that there is a stop for the airport shuttle bus right outside the building.
Historic Old Montreal Loft
$200 / night
Check-in this century-old, 1000 square feet loft in Old Montreal situated just minutes from landmarks like…
Categories: To Europe And Beyond