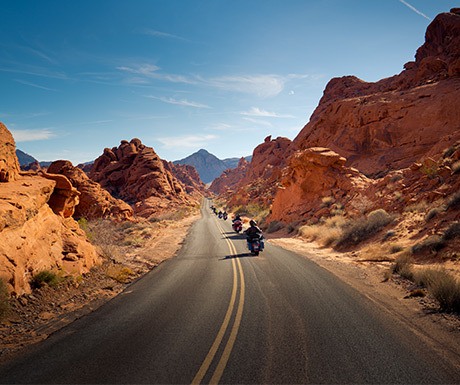 By
Sandra Potter
on Aug 16, 2017 in
California
,
Canada
,
Colorado
,
Events
,
Leisure Travel
,
Montana
,
Nevada
,
North America
,
Regions
,
Road Travel
,
Speciality Travel
,
Travel Miscellany
,
USA
,
Wyoming
What better way to explore the open roads of the US and Canada than on a motor bike? Imagine the curves in the Rocky Mountains, the long straight sections of Route 66, or biking the Big Sur on the Californian Coast.
There are three ways to organise this.
You can rent a motorcycle and head off on your own from any number of locations around America and a few in Canada.  The range of bikes on offer is extraordinary; EagleRider offer 182 different motorcycles ranging from classic Harleys to trikes and Slingshots.
You can follow a pre-planned route with all your accommodation arranged in advance for you.  Self-drive tour packages include a late model motorcycle, hotel accommodations, a day-by-day itinerary with driving directions. Set routes…
Categories: Uncategorized