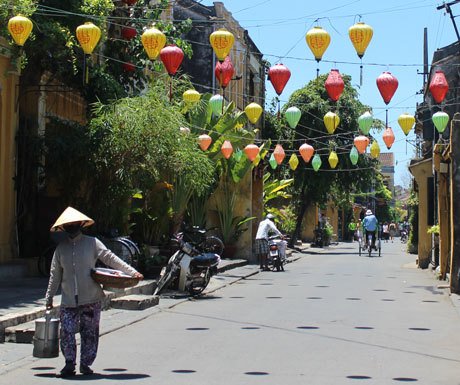 Still waters, saffron-coloured buildings and streets untouched by the modern world; no trip to Vietnam is complete without a few days in the beautiful town of Hoi An.
Nearly as famous as its well-preserved old quarter is a reputation for top-quality tailors. It's impossible to amble down narrow roads without spotting countless shops with jumbo rolls of material, and busy shopkeepers armed with tape measures. Whether it's a slick suit, evening gown, strappy sandals or a trusty leather jacket you're after, the tailors here can turn around items around in a few days or in some cases, just a few hours.
Most tailors can also package your item up and send it home for a small additional cost, leaving space in your suitcase for other souvenirs! It is definitely worth bearing a few things in mind before setting off to get the best out of your experience.
Know what you want
Rhinestone-covered trainers? Cape-backed suit? Sky-blue leather…
Categories: Uncategorized