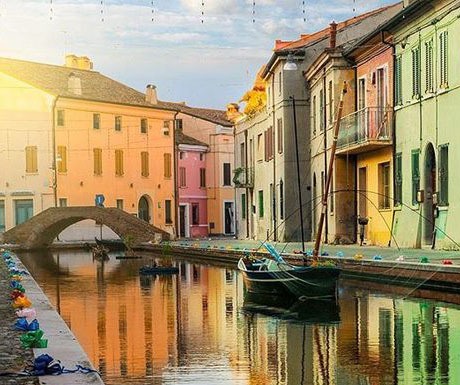 The Italian Adriatic coast stretches along 90 kilometers of shoreline which lie on the Adriatic Sea. Mostly made up of very busy seaside towns like Rimini, we will explore the lesser touristy side of this beautiful and historical area of Italy.
Little Venice
The small town of Comacchio lies 3 kilometers from the coast on the delta of Italy's most important river. This proximity to the water allows for an almost unique coalition between it's inhabitants and the environment. Known as little Venice for it's lagoons and colorful houses, it has a perfectly preserved historical center.
Trepponti Bridge
This unusual brick bridge is the symbol of the town of Comacchio. It is actually made up of three bridges which connect three canals and with it's small towers it almost resembles a castle. Built in 1638 to connect the main canal coming in from the sea to the city center.
The Colonnade
This never-ending arcade connects the center of…
Categories: Uncategorized