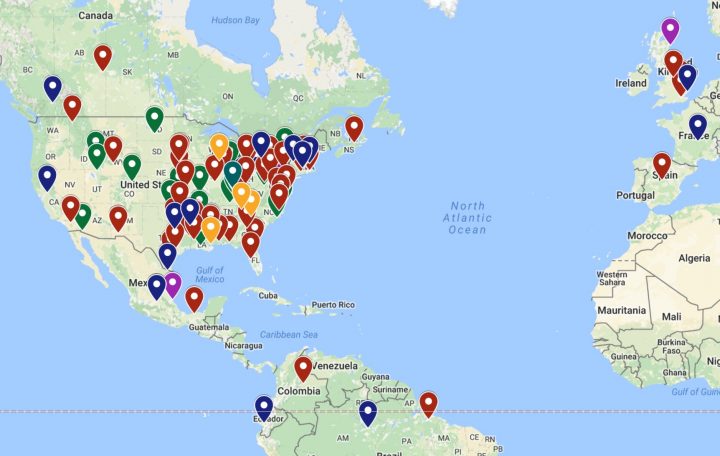 I wanted to drop a quick note to let you know that I have updated the IHG Point Breaks map page that I maintain with the latest list, which was just released.  Remember, you can always bookmark that page and check in at
http:www.pointswithacrew.com/current-ihg-point-breaks-map-and-sortable-table/
There are only 107 hotels (lower than usual but slightly more than last time) on the list.  That includes the Holiday Inn Express in Deming, New Mexico, which is listed twice (once under New Mexico and once under New Jersey).  I am assuming that the New Jersey hotel is supposed to be something else – I will update the list when IHG does.
The hotels should be bookable sometime Monday July 31st (usually around 12-1pm EDT).  Remember, the good hotels go fast so book quickly.
There is also coverage of this by Running With Miles among others.
I am also including the map and sortable table here for reference
IHG Point Breaks map August 2017, September 2017 and October 2017
Here is the…
Categories: Uncategorized