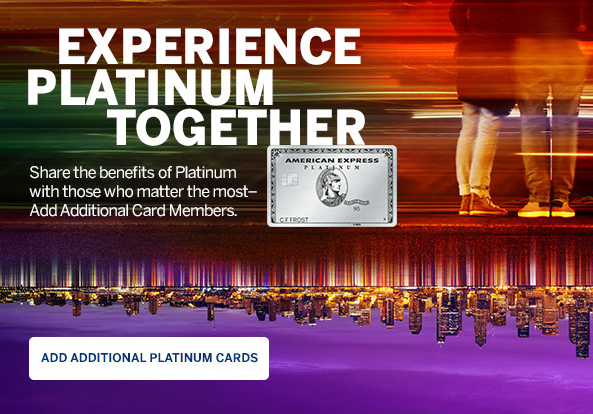 Don't miss out! Join the thousands of people who subscribe to our once-daily email with all the best travel news. Some links on this page may pay me a commission – as always, thanks for your support if you use them
We're always on the lookout for ways to earn more points, and thanks to Doctor of Credit, we now know that it's possible to earn 5,000 Membership Rewards points!
This is one of the two offers I was targeted for. This offer allows you to add an authorized user and receive 5,000 Membership Rewards points when they spend $500. You can take advantage of this offer four times, for a total of 4 authorized users and a maximum of 20,000 points. NOTE: these can be Platinum cards OR Gold cards. If you don't need the additional benefits of the Platinum, the Gold cards are free, saving you hundreds!
This is other offer I was targeted for. This offer allows you to add an authorized user and receive 5,000 Membership Rewards points when they spend $500. You can…
Categories: Uncategorized
Comments