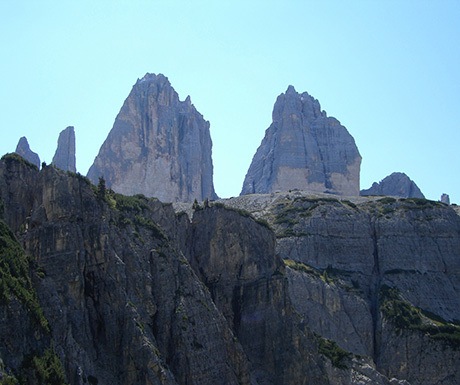 The Dolomites were proclaimed a UNESCO World Heritage Site in 2009 not only for being among the most spectacular mountain landscapes in the world, but also for the geological and historical vital role they portray in revealing the past of our planet.
From the sea to the sky
While walking amidst the high peaks of these mountains one needs to imagine what this area was like millions of years ago: wading through ancient lagoons and descending cliffs which were submerged by very deep and warm seas. The rocks of the Dolomites are proof of the coral reefs and volcanic eruptions which characterize this area and reveal the history of Planet Earth.
Dinosaurs in the Dolomites
Only recently has it been discovered that Dinosaurs roamed these mountains far and wide. Important fossils trace the history of these prehistoric creatures. A thrilling but not unusual element of a visit to the Dolomites is finding a footprint which…
Categories: Uncategorized