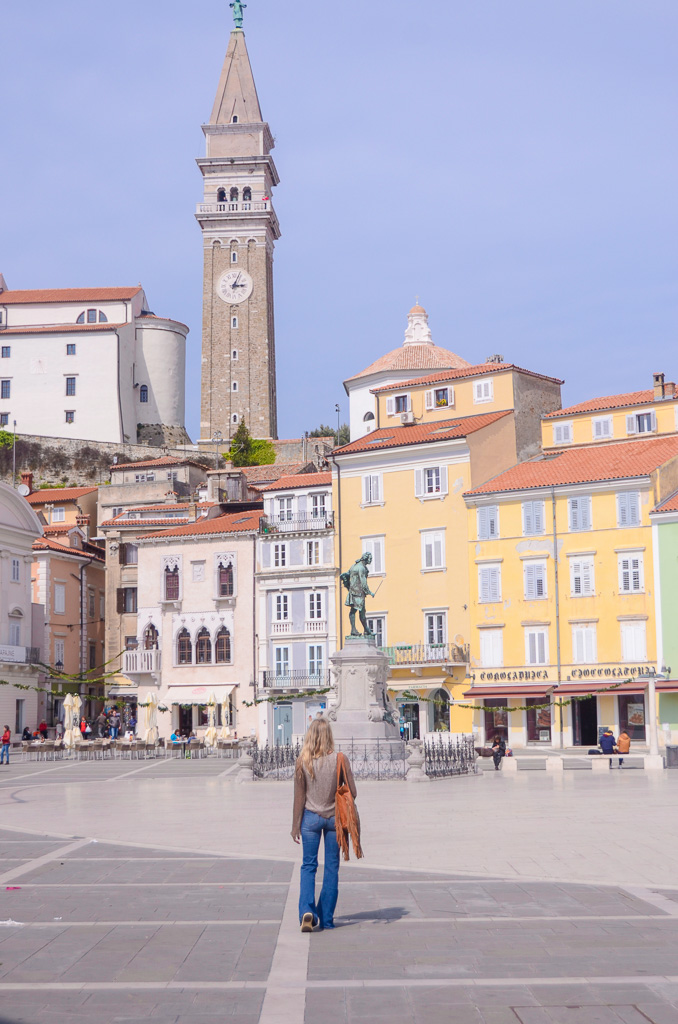 I loved the vibes in this small coastal town in Slovenia. I don't have many tips to give but still wanted to tell you about this town because not only was it beautiful but Piran, Slovenia surprised me. I actually didn't know there was a coast in Slovenia before I booked this trip. The coast is tiny (just 46 km long) but they sure do make the most of it. 
Piran, Slovenia
You can't help but have your camera out at all times in Piran, at least I couldn't. Everything was so photogenic. I was traveling with my friend, Helen, who is a photographer, and took loads as well. 
I go to Europe every year but usually just Austria and London. Then, there was Finland and Latvia, but overall I don't get many Europe vibes. So, to be here brought me back in time to Italy and Croatia years ago. It really did look similar and they even have signs in Italian!
The food was delicious. Pasta with truffle, grilled sea bass, and tasty cakes! We never stopped eating. I didn't…
Categories: Hippie In Heels