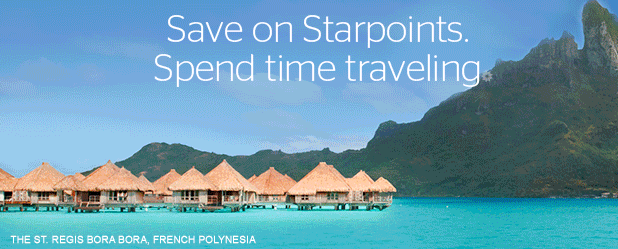 Don't miss out! Join the thousands of people who subscribe to our once-daily email with all the best travel news. Some links on this page may pay me a commission – as always, thanks for your support if you use them
Starwood Preferred Guest (SPG) just launched a new promotion for buying Starpoints at 35 % off through June 30th, 2017. You can access the complete details here.
The current discount is better than the discount offered in the April 2017 promotion. To take advantage of this promotion, you must purchase a minimum of 5,000 points. SPG points usually cost 3.5 cents per point. If you purchase the maximum of 30,000 points, it normally would cost $1,050. With this promotion, you will save 35% and pay $682.50 instead. That is equivalent to 2.275 cents per SPG point.
You can purchase up to 30,000 SPG points per calendar year. The account to receive the points must be opened for at least 14 days.
And why you might want to consider participating
Last year SPG ran…
Categories: Uncategorized