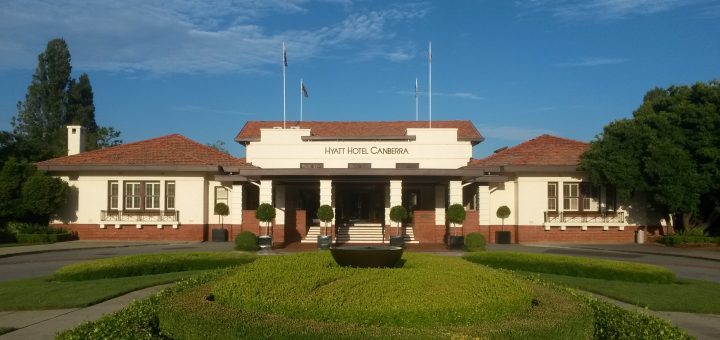 Don't miss out! Join the thousands of people who subscribe to our once-daily email with all the best travel news. Some links on this page may pay me a commission – as always, thanks for your support if you use them
Quick summary of the Park Hyatt Canberra, the pros: beautiful hotel, quiet, very nice, modern room, nice facilities. The cons: room had zero view, expensive everything (but I kinda knew that going in). 
Yes, there is a Park Hyatt in Canberra. Surprised? I was, too.
When I was planning my short trip to Australia several months ago, I was looking for a second destination to visit besides Sydney. Melbourne was an option, of course, but Canberra stuck around on my list long enough for me to settle on it. The chain hotel options were the Crowne Plaza Canberra or the Park Hyatt Canberra. I went with the Hyatt, as I had a Hyatt anniversary night, and the Park Hyatt Canberra is amazingly only a Category 4.
The hotel is actually called the "Hyatt Hotel Canberra…
Categories: Uncategorized