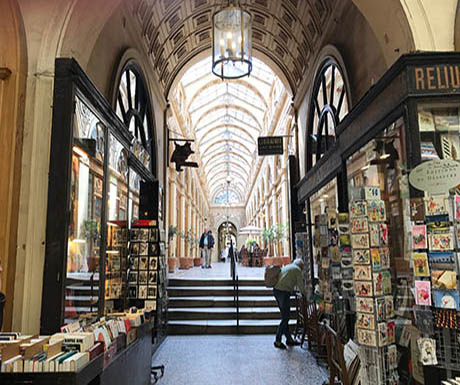 The covered passages or arcades of Paris were constructed at the end of the 18th century on the then wealthy right bank to allow residents of the area to shop in all weather, take a shortcut or relax in a restaurant or tea salon. What a delight to accidentally encounter one of these mysterious and quirky attractions that still seem to maintain the style and aura of a bygone era.
Passage du Grand Cerf
This is the highest of the covered passages with an imposing glass ceiling and tiled floor. After years of disrepair this superb piece of Parisian history has been fortunately restored and maintains it's former charm. Filled with quaint stores that sell unique and enticing objects for all tastes, from vintage eyewear, hand-made jewelry and many more small artisanal wares. It is a place that should not be visited in a rush as each store is a true delight to enter and explore.
Passage Bourg l'Abbe
Not as well…
Categories: Uncategorized