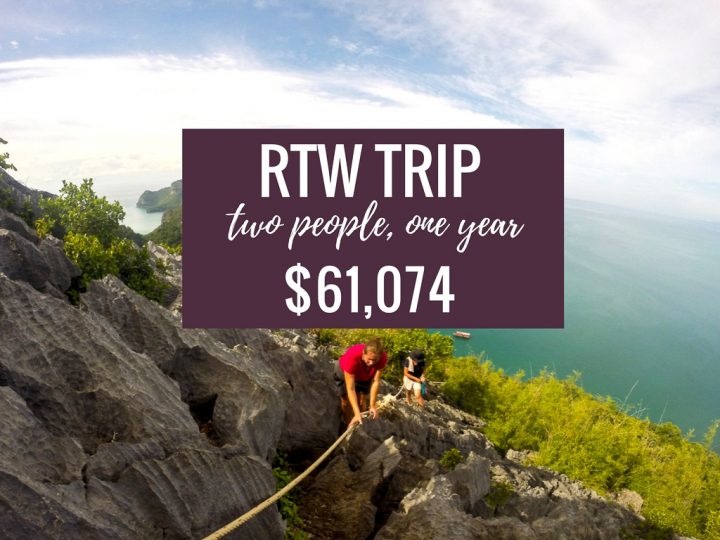 The following is a guest post from fellow travel bloggers who have done a RTW trip (round the world trip) and wanted to share about how much it costs and how you can do a year around the world, too.
"How much does it cost?"
That's the one question that comes up the most when discussing long-term travel.
Well, it depends on the countries you visit and the way you travel.
Are you going to Southeast Asia or the US?
Will you be sleeping in dorm rooms or fancy hotels?
These are decisions you need to make to be able to draw up a realistic budget.
Let me give you a real-life example: we, as a couple, traveled for a year around the world for $61,074. Yes, we tracked every single dollar.
Keep reading to find out if you could travel the world for $61,074 as well.
Note that these amounts are subject to fluctuations in exchange rates. It cost us $61,074 to travel around the world in 343 days for two people.
We traveled around the world in 343 days (from September 2015 to August…
Categories: Hippie In Heels