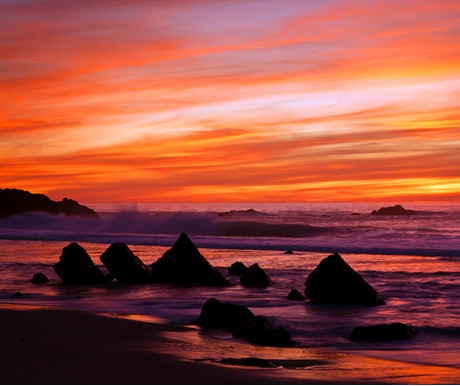 By
Rob Stross
on May 13, 2017 in
Africa
,
Asia
,
Australia
,
California
,
Cambodia
,
Chile
,
Europe
,
Kenya
,
North America
,
Norway
,
Oceania
,
Regions
,
South America
,
USA
,
Western Europe
  –
Read 19 times

There are few things in life as simultaneously relaxing, exhilarating and life-affirming as watching a magnificent sunset. That small period of time when day turns into night provides so many special travelling moments. But these sunsets rise above the rest. They're bona fide bucket-list material. How many have you been to? Would you recommend any others? Let us know in the comments section below the post.
Enough talk, here they are…
Maasai Mara, Kenya
You wonder, as the blazing African sun starts to drop behind the horizon, if you'll ever see a sight as spectacular in your life. Then a Lion lazily prowls across your eye line and you know that you won't. Biblical.
Big Sur, United States of America
Part of…
Categories: Uncategorized