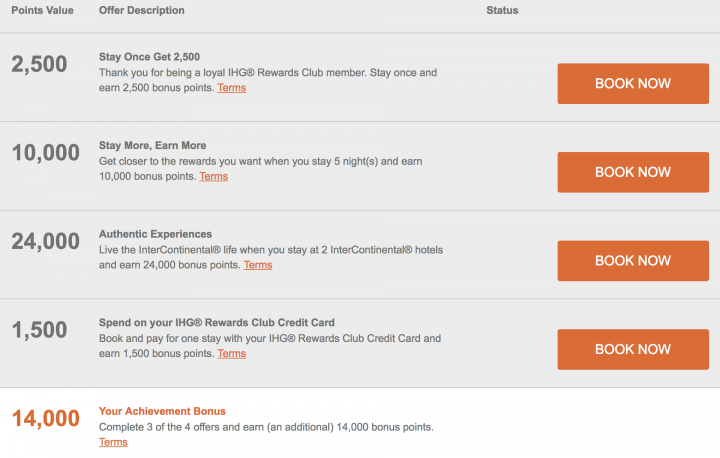 Don't miss out! Join the thousands of people who subscribe to our once-daily email with all the best travel news. Some links on this page may pay me a commission – as always, thanks for your support if you use them
IHG seems to continually reuse (abuse?) the same name for their ever-present quarterly promotion: Accelerate. The Q2 2017 promotion has just been released (SEE: IHG Accelerate Q2 2017 promotion is available – what are your offers?). I had a few issues initially logging on, but today it finally worked for me. Only to be disappointed.
In at least a few previous quarters, I have managed to maximize my IHG accelerate offer through a combination of carefully chosen paid stays. Work stays have often helped as well. I've maximized Q1 2016, Q3 2016, and Q1 2017.
Generally, my past offers have been good. For Q1 2017 accelerate, for example, I had an offer where I could get the bulk of the bonus (over 30,000 points) via one paid stay. I actually botched this by paying…
Categories: Uncategorized
Comments