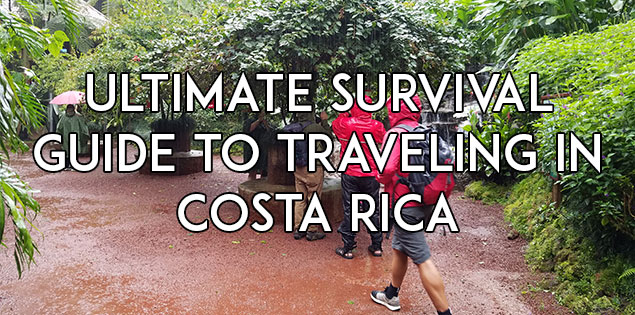 Welcome to the ultimate survival guide to traveling in Costa Rica!
In this guide, we share with you detailed and up to date information about the biggest concerns travelers have about visiting Costa Rica. Worried about driving? We got you covered. Visiting for a short period of time? We'll help you make the most of your trip. Have food allergies? We'll make sure you stay safe!
Yeison is a Costa Rican and has worked in tourism for over 10 years and I moved to Costa Rica 5 years ago. Since then, we have been traveling to every corner of the country so it's safe to say we have a lot of knowledge! We're excited to share with your our insider tips from Yeison, a local and from me, to provide a foreigner perspective.
Alright so let's get into it! You can click on the section you want to skip to below or keep on reading.
Driving
Many would argue, including us, that driving is the best way to explore Costa Rica. Costa Rica's public transportation system is getting better…
Categories: Uncategorized