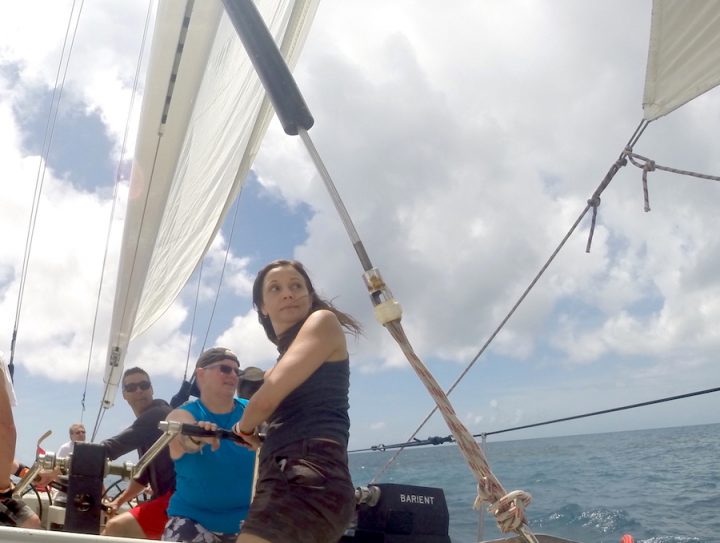 I'll be honest, most cruise ship excursions bore me. It just seems like there are always too many people that are being shuffled into large buses to an activity that sounded adventurous in the brochure, but instead turns into the equivalent of a kiddie ride at the local fair.
That was not the case today.
We were disembarking our overindulgent Celebrity Cruise on the Caribbean island of St. Maarten to embark on a bit of a sleeker ride.
The adventurous afternoon excursion would have us sailing aboard an authentic America's Cup regatta yacht as a crew member, competing in a light-hearted race where the only reward was bragging rights, and possibly a little extra rum punch.
The America's Cup is a trophy that goes to the winner of a heated race between two of the best sailing boats, the defender and the challenger. America has the title of the longest winning streak in the sport, defending the cup 24 consecutive times, until 1983 when Australia was triumphant in…
Categories: Bucket List Journey