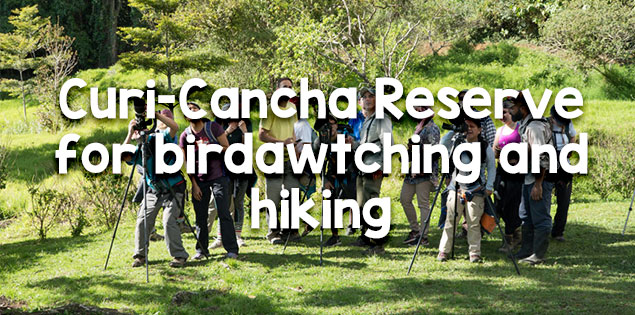 When we planned our trip to Monteverde in March, we knew we had one main goal in mind: to see a Resplendant Quetzal. It is a very unique bird that people from all over the world visit Monteverde specifically to see. Luckily for us, our Airbnb hosts were local naturalist guides and had been seeing Quetzals almost every day! They advised us that the best place to see them is Curi-Cancha Reserve.
We went to Curi-Cancha Reserve twice with our hosts and thanks to them, we saw 5 Resplendant Quetzals! If you're an avid birdwatcher (Costa Rica has over 800 species of birds so you're going to the right country), then you have to visit Curi-Cancha Reserve. We saw so many birds there and the trails are very well maintained, excellent for wildlife lovers itching to get the photo of their favorite bird.
Read on to see photos of the animals we saw and tips for visiting!
Curi-Cancha Reserve became an official wildlife refuge in 1997 and has been welcoming tourists since 2011. It protects 83…
Categories: Mytanfeet